Water
Back
Corresponding UN SDGs:

Today, 1 in 3 people – around 2.2 billion of total population – live without safe drinking water. Globally, 2 million tons of sewage, industrial and agricultural waste is discharged into the world's waterways thereby polluting more freshwater.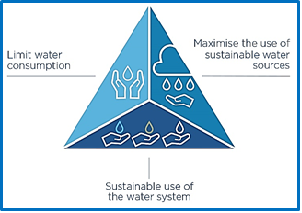 India has 18 percent of the world's population, but only 4 percent of its water resources, making it among the most water-stressed in the world. A large number of Indians face high to extreme water stress, according to a recent report by the government's policy think tank, the NITI Aayog. Large volume of water is consumed for industrial purposes, which eventually generates a high amount of wastewater. Wastewater generally contains organic and toxic chemicals and hence is unfit for consumption without proper treatment. Considering these scenarios, CSCI has resolved to recycle water waste efficiently, reducing the freshwater intake further contributing to resource conservation.
The wastewater generation has been reduced by 6.5 % from FY 2020-21 to FY 2022-23 causing a reduction in fresh water consumption by 18.6 %. This has led to decrease in the discharging of treated wastewater by 15.3 %.
CSCI is considering to cease the wastewater discharge from its premises by the installation of a Zero Liquid Discharge (ZLD) facility. This would further boost up the reduction in the amount of fresh water consumption.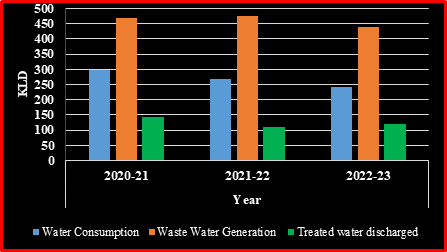 Goals: