Climate Change
Back
Corresponding UN SDGs:



Climate change is one of the largest and most complex problems the development community has ever faced. The impacts of higher temperatures, variable precipitation, and extreme weather events have already begun to impact the economic performance of countries and the lives and livelihoods of millions of poor people.
India is among the countries most vulnerable to climate change. It has one of the highest densities of economic activity in the world, and very large numbers of poor people who rely on the natural resource base for their livelihoods.
An increase in the atmospheric concentrations of greenhouse gases produces a positive climate forcing, or warming effect. From 1990 to 2019, the total warming effect from greenhouse gases added by humans to the Earth's atmosphere increased by 45 percent. The warming effect associated with carbon dioxide alone increased by 36 percent.
CSCI is putting effort in reducing its carbon footprint by controlling the utilisation of resources and optimising the production process parameters responsible for the generation of greenhouse gases.
CSCI has reduced the consumption of natural gas per metric ton of steel coil produced by 2.5 % from FY 2021-22 to FY 2022-23 leading to the reduction of carbon emission per metric ton of steel coil produced by 2.5 %.
Effort has been made in the reduction of dependency on thermal power as the only source of electricity and utilisation of solar and wind power as alternatives. The shares of electricity consumption from wind and solar sources have increased from 0 % and 4.4 % in FY 2020-21 to 24.4% and 9.5 % in FY 2022-23 respectively. Therefore a reduction of 30 % consumption of thermal power per metric ton of steel coil produced has been achieved from FY 2020-21 to FY 2022-23 aiding in achieving a decrease in the product carbon intensity (CO2eq per metric ton of steel coil) by 29.67%.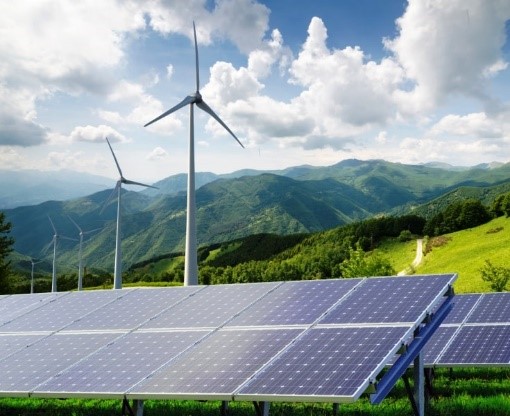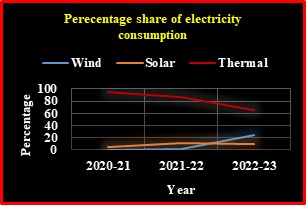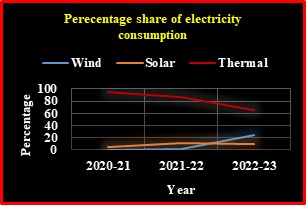 CSCI has achieved a reduction of 15.8 % in product carbon intensity from 0.278 tonnes of CO2eq per electrical steel produced in FY 2020-21 to 0.234 tonnes of CO2eq per electrical steel produced in FY 2022-23.
Goals: